The Kinyeti Team

Norfund is an investment company with limited liability owned by the Norwegian Government. Its mission is to make risk capital investments in profitable private enterprises in low income countries, mostly in Africa, Asia, and Latin America. Norfund can provide equity and debt financing to new business ventures, expansions, and management buy-ins and buy-outs.
Direct investments are made jointly with a project sponsor, primarily an experienced industrial partner, and often in collaboration with local partners. Norfund also invests in local investment funds, normally in conjunction with other institutional investors.
http://www.norfund.no

Swedfund International AB offers risk capital and know-how for investments in Africa, Asia, Latin America and Eastern Europe (non-EU members). Swedfund´s mandate is to contribute to the development of viable businesses thereby stimulating sustainable economic development in its investment countries. It is a limited liability company owned 100% by the Swedish state.
Swedfund is specialised in the field of complex investment environments with a high level of country risk. With a broad spectrum of financial solutions, combined with knowledge and experience, Swedfund enables its partners to invest more successfully. Together with strategic and financial partners, Swedfund has invested in more than 220 companies in our countries of operation during the 30 years of our existence. The head office is in Stockholm and it also has a regional office in Nairobi, Kenya.
http://www.swedfund.se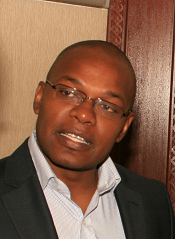 David Mithika
Chief Executive Officer
David Mithika is the CEO of Kinyeti Venture Capital and has over 8 years experience in risk capital financing. Prior to joining Kinyeti Venture Capital he worked with a risk capital financier based in Nairobi for 5 years. He holds an MBA from University of Nairobi and he is a certified public accountant.He is responsible for the operations of Kinyeti Venture Capital.
Felix Ndegwa
Investment Controller
Felix Ndegwa is a certfied public accountant with over 5 year work experience in South Sudan. He is responsible for prepartion of the financial statements and providing operational assistance to portfolio companies in the area of accounting and budgeting.

Per Emil Lindøe
Chairman
Per Emil serves as the chairman of the Board and leads in our fundraising and investor relations activities. He has been instrumental in the setup of several funds in East Africa while working for Norfund. He is an MBA graduate from the Norweigian School of Management and also sits in the board of Fanisi Capital in Nairobi.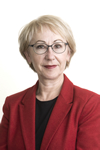 LENA ALGERIN
Director
Swedfund
Lena Algerin is a Senior Investment Manager at Swedfund International AB. Ms Algerin has an extensive experience from investments and has for many years focused on investments in Sub Sahara Africa. Ms Algerin holds a Degree of Bachelor of Science in Business Administration and Economics from Stockholm University and has had Management Training at The Swedish Institute of Management. Apart from Kinyeti Venture Capital she is currently a Board member of Norsad Finance Ltd.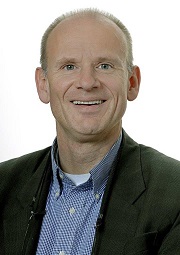 Tim Lund
Director
Norfund
Tim I. B. Lund has worked more than 10 years in Norfund and is a permanent member of the Norfund Investment Committee. He presently works as a Senior Specialist in the Industrial Partnerships department supporting project teams on environmental, social and governance (ESG) matters. Previous work experience includes consulting, working as an Environmental expert in the African Development Bank and as a counsellor at the Norwegian Embassy in South Africa. Lund holds a Master of Science in Chemical Engineering from the Norwegian Institute of Technology